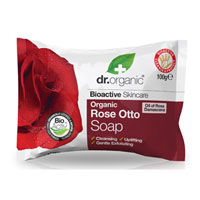 New

Rose Otto Soap
Dr.Organic | more info....
DG-294 | 100g bar | £ 3.49 | Out of Stock
100g bar
£ 3.49 | Out of Stock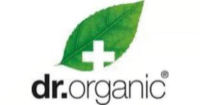 Rose Otto Collection
Best for rejuvenating mature skin types
Healthy-ageing.
A restoring essential extracts, heralded as one of the most coveted and precious. The delicate and fragrant properties of rose otto can rapidly energise, helping to bring harmony and beauty to the body.
Super Nutrient
Rose otto is an extravagant essential oil, extracted through careful steam distillation, from the petals of Rosa damascena species. Genuine distilled rose otto oil is precious and extremely valuable, requiring approximately 4,000kg of flowers to produce 1kg of oil. It can be enjoyed as a pure fragrance, as an aromatherapy treatment and for its many wonderful skin restoring and beautifying qualities.
Skin Benefits
Rose otto has a multitude of beneficial effects on the skin. It can help to promote a youthful, toned look and maintain elasticity. It has uplifting, rejuvenating and energising properties, which can help skin stay soft, smooth and optimally hydrated. It also helps to minimise the appearance of fine lines. It is suitable for all skin types, but it is especially valuable for dry and mature skin.