Silk FX Eyeshadow Palette - Avant Guarde
by Palladio
All-in-one eyeshadow.
Apply in 5 easy steps.
Luminous, smooth and long wearing.
Description
Experience the newest wave of innovative eyeshadow technology!
4 luxurious palettes feature 5 shades in a unique liquid-to-powder formula that wraps the skin in a rich, velvety blanket of illuminating crystals.
Each professionally-customized compact is specially designed to intensify eyes, with both day and night colour combinations.
Shape and define in just 5 easy-to-follow steps (all-over, lid, crease, highlighter and liner), or mix various matte and shimmery shades to suit your own, personal style. Contour and lift in soft day colours or intensify with stunning evening blends for smoky effects.
8-12 hour formula (when used with an eyeshadow primer).
The sponge-tipped applicator included in each pallete is ideal for applying both eyeshadow and liner.
Benefits
- Radiant crystals that 'spark' when illuminated for an intense burst of colour.
- Leaves a brilliant, soft and silk like finish.
To Use
The eyeshadows in these palettes are very versatile. You can use all of the shadows to create a complete look and the clear case recommends which part of the eye the shadow should be used on.
If you just want to blend one or two of the eyeshadows, you can create a multitude of glamorous looks for day or night.
The 8 Hour formula includes pigments that will not fade.
Comments & Customer Reviews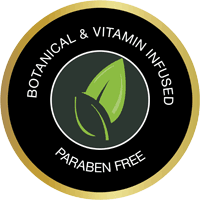 Palladio
Herbal and vitamin enriched cosmetics.
Full colour make-up range for complexion, eyes, lips and brows.
Palladio is the force behind your favourite makeup looks. Depth of shades, luxurious textures, innovative new products, and every trend you want to try – all made cruelty-free, without parabens and at an affordable price.
Saturated with antioxidant vitamins like A, C, D & E; and powerful botanicals like anti-inflammatory green tea, soothing aloe and energizing ginseng, all formulated to amp up your skin.
Charged with colour on the outside, surging with vitamins and botanicals on the inside, Palladio infuses your world with high-powered colour.